April 2013, ERA Real Estate, a leading global real estate franchisor, recently inducted New Jersey business leader Ann Davis into the brand's Hall of Fame. Davis is the founding owner and broker of ERA Central Realty Group in Cream Ridge, NJ. Established in 2013, the ERA Hall of Fame honors member companies and individuals who have consistently earned high levels of recognition and have made contributions with lasting impacts on the culture and history of the franchise system. The inductees were announced at the 2017 ERA International Business Conference in Dallas, Texas.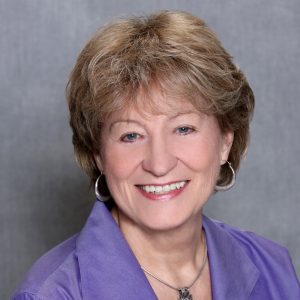 "Throughout her more than 30 years with ERA, Ann Davis has worked tirelessly to shape the future of our brand," said Sue Yannaccone, president and CEO of ERA Real Estate. "Ann is the perfect addition to our Hall of Fame because her relentless focus on innovation, her thirst for knowledge and her ability to lead with superior execution, teamwork and kindness continues to help shape the future of our brand. I am very grateful that Ann's expertise and collaborative spirit reside within ERA. She is a fantastic brand ambassador and excellent mentor to incoming ERA brokers and affiliated sales associates."
With a love of real estate and a passion for education, Davis opened the doors to ERA Ann Davis; Associates in 1986. A trailblazer, Davis's brokerage began with three real three real estate sales professionals and was owned and managed entirely by women in a time when real estate was still dominated by men. Davis had a unique vision that by fostering a culture of teamwork, education and shared expertise, she could guarantee success for her growing organization. This cooperative concept was a dramatic departure from the idea that competition was the key to success in real estate and it drove her decision to affiliate with ERA Real Estate.
"I was talking to several franchises at the time," recalled Davis. "I was most interested in hearing about training and had the most robust focus on education; it still delivers on that. The brand's values matched mine – a focus on learning and collaboration – so I signed on and never looked back."
Built on her great reputation and work ethic, Davis's firm has evolved to ERA Central Realty Group with five offices and more than 150 sales professionals. She uses ERA Real Estate programs and services to educate and inspire her real estate sales force and credits collaboration with fellow brokers for her success.
"I believe in a strong work ethic and rolling up my sleeves to help," said Davis. "has great products and services however, without collaboration and sharing, you won't know how to properly use them to drive your goal. We are not big enough as individuals to create what the network can create and accomplish collectively. You have to work together and we certainly do that at ERA."
About ERA Central Realty Group and ERA Central Levinson: Marketing central New Jersey's properties at the highest level for over 30 years, ERA Central is an integral part of central New Jersey real estate landscape with a dedicated team of 150+ agents in four counties. Ranked the No. 1 ERA Real Estate company in New Jersey and in the Top 25 of ERA Real Estate Companies nationwide, ERA Central Realty Group is a full-service real estate brokerage with five branch offices in central New Jersey – Cream Ridge, Bordentown, Freehold, Monroe Township and Robbinsville. For more information, please visit the website
About ERA Real Estate: ERA Real Estate is an innovative franchising leader in the residential real estate industry with nearly 45 years of experience in developing consumer-oriented products and services. The ERA network includes approximately 36,000 affiliated brokers and sales associates and approximately 2,300 offices throughout the United States and 30 countries and territories. Each office is independently owned and operated. ERA Real Estate is a subsidiary of Realogy Holdings Corp. (NYSE: RLGY), a global provider of real estate services.