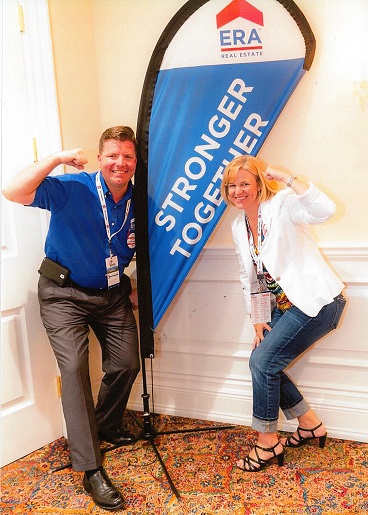 Today, ERA Central Realty Group and ERA Central Levinson operate together with sales associates throughout Central New Jersey. Upholding the tradition of family culture and hands-on management, Scott Lauri and Stephanie Bellanova, along with the amazing management team, are excited to lead the company into the future of real estate in New Jersey. 
As ERA Central looks ahead, we realize the impact a healthy real estate market has on its community. An ethical, socially responsible company benefits not only its agents, but the community as a whole. To this end, ERA Central maintains a focus on the local communities through volunteerism and fundraising. While contributing to many different causes each year, our cornerstone charities are Muscular Dystrophy Association (MDA), Move For Hunger, and our own ERA Central EDGE Scholarship to college-bound graduating high school seniors. 

The vision of ERA Central Realty Group is to keep front-of-mind the fact that the success of our clients, our agents and our company is interdependent.  As an integral part of the lives of our agents and our communities, we remind ourselves that our successes are achieved to enable us to make a difference, regardless of the need. We strive daily to make our company "part of something bigger".
Locally connected and nationally ranked, ERA Central is the No. 1 ERA Real Estate company in New Jersey and in the Top 20 of ERA Real Estate companies nationwide. ERA Central Realty Group is the recipient of the ERA Circle of Light Community award, and the 2017 Inc5000 Fastest Growing Private Company in the USA. Other accolades include ERA Technology Heritage Award, Jim Jackson Memorial Award for 1st in Service, and ERA Technology Heritage Award, among others.
Your Trusted Advisors Selling Central New Jersey and the Jersey Shore Since 1986.
Stephanie Bellanova and Scott Lauri