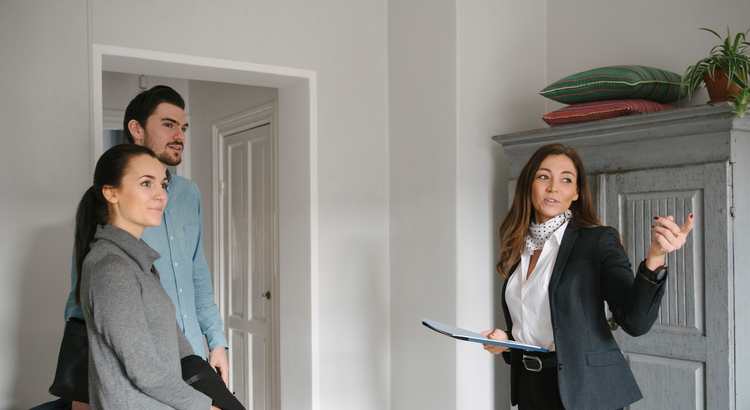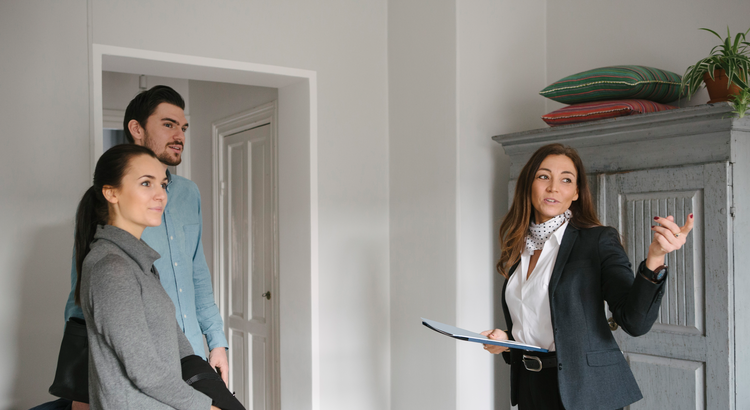 If you've recently decided you're ready to become a homeowner, chances are you're trying to figure out what to do first. It can feel a bit overwhelming to know where to start, but the good news is you don't have to navigate all of that alone.
When it comes to buying a home, there are a lot of moving pieces. And that's especially true in today's housing market. The number of homes for sale is still low, and home prices and mortgage rates are still high. That combination can be tricky if you don't have reliable expertise and a trusted advisor on your side. That's why the best place to start is connecting with a local real estate agent.
Agents Are the #1 Most Useful Source in the Buying Process
The latest annual report from the National Association of Realtors (NAR) finds recent homebuyers agree the #1 most useful source of information they had in the home buying process was a real estate agent. Let's break down why.
How an Agent Helps When You Buy a Home
When you think about a real estate agent, you may think of someone taking you on home showings and putting together the paperwork, but a great agent does so much more than that. It's not just being the facilitator for your purchase, it's being your guide through every step.
The visual below shows some examples from that same NAR release of the many ways an agent adds value. It includes the percentage of homebuyers in that report who highlighted each of these benefits: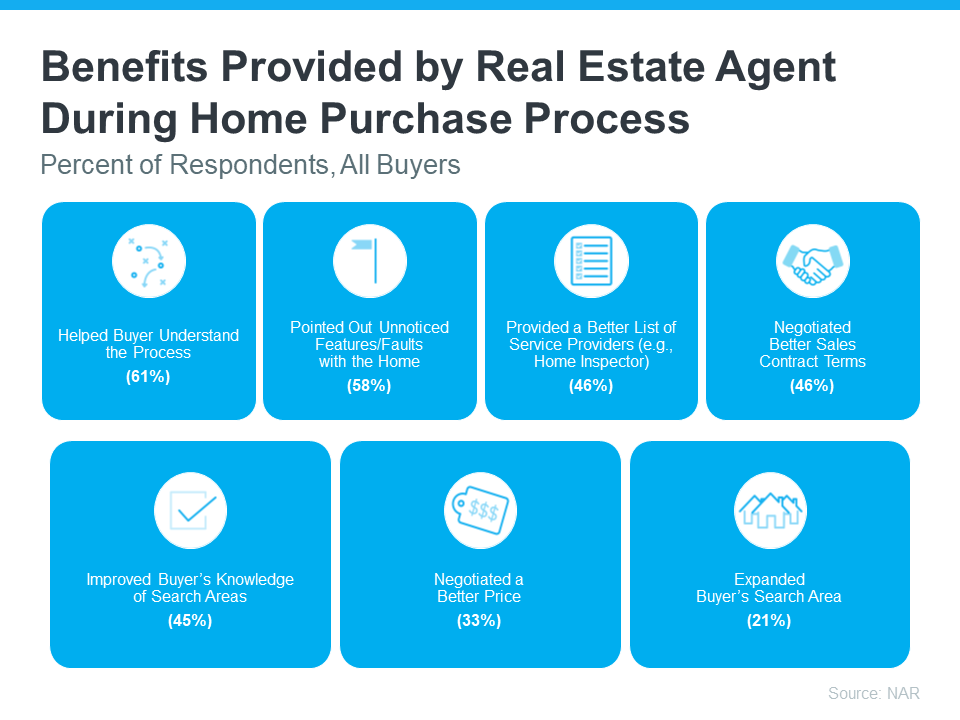 Here's a bit more context on how the survey results noted an agent continually helps buyers in these situations:
Helped Buyer's Understand the Process: Do you know the difference between an inspection and an appraisal, what each report tells you, and why they're both important? Or that there are things you shouldn't do after applying for a mortgage, like buying appliances or furniture? An agent knows all of these best practices and will share them with you along the way, so you don't miss any key steps by the time you get to the closing table.
Pointed Out Unnoticed Features or Faults with the Home: An agent also has a lot of experience evaluating homes. They've truly seen it all. They'll be able to pinpoint some things you may not have noticed about the home that could help inform your decision or at least what repairs you ask for.
Provided a Better List of Service Providers: In a real estate transaction, there are a lot of people involved. An agent has experience working with various professionals in your area, like home inspectors, and can help connect you with the pros you need for a successful experience.
Negotiated Better Contract Terms and Price: Did something pop up in the home inspection or with the appraisal? An agent will help you re-negotiate as needed to get the best terms and price possible for you, so you feel confident with your big purchase.
Improved Buyer's Knowledge of the Search Area: Moving to a new town and you're not familiar with the area, or you're staying nearby, but don't know which neighborhoods are most affordable? Either way, an agent knows the local area like the back of their hand and can help you find the perfect location for your needs.
Expanded Buyer's Search Area: And if you're not finding anything you're interested in within your initial search radius, an agent will know other neighborhoods nearby you should consider based on what you like, what amenities you want, and more.
Bottom Line
If you're looking to buy a home, don't forget about the many ways an agent is essential to that process. Any hurdle that pops up, a negotiation that needs to take place, and more, your agent will know how to handle it while they make sure to minimize your stress along the way. Connect with a local real estate agent to tackle it together.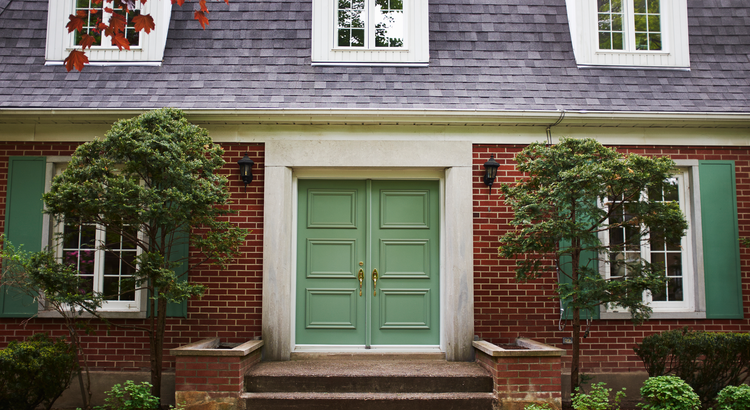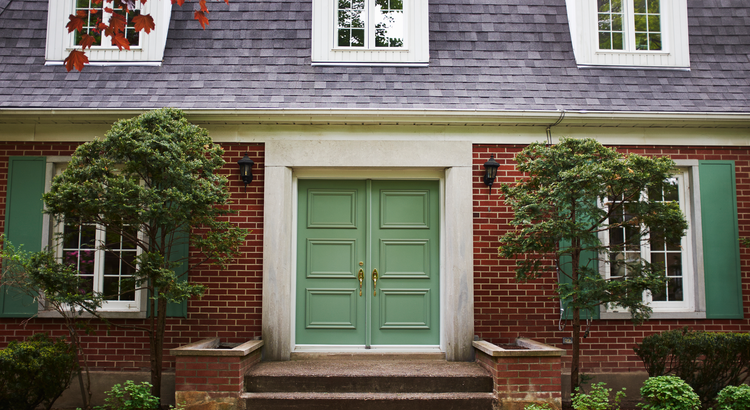 Does the rising cost of just about everything these days make your dream of owning your own home feel less within reach? According to Bankrate, many people are seeking additional income through side hustles, possibly to cope with those increasing expenses and save for a home. This trend is particularly popular with younger individuals who may be dealing with student loan debt (see graph below):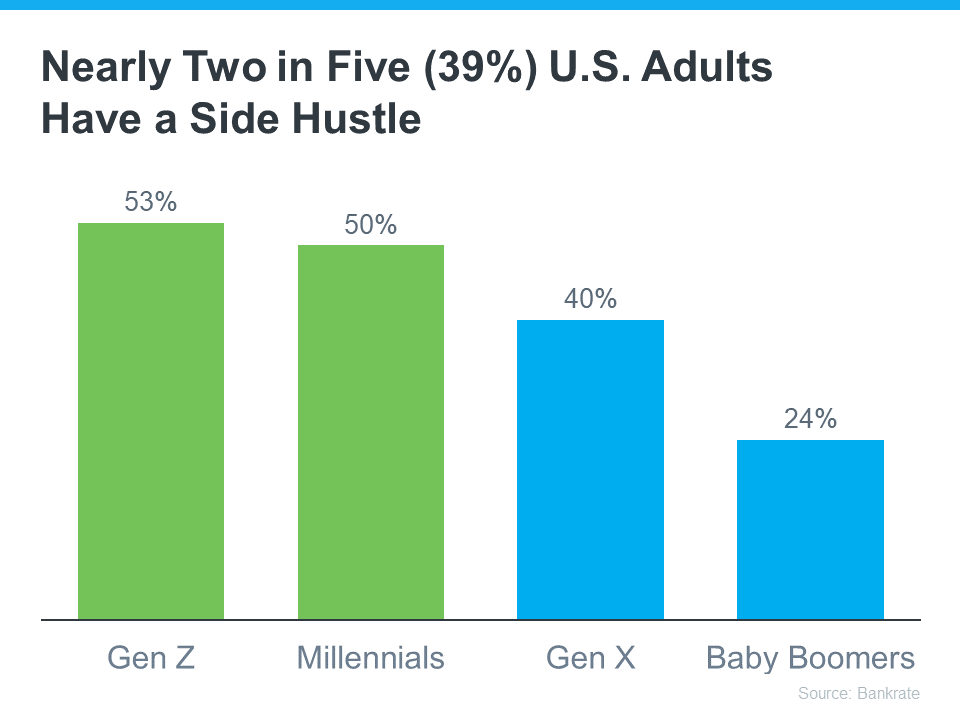 Here are two strategies that can not only make homeownership more affordable in the short term, but turn it into a lucrative side hustle that can pay off down the road.
Transforming the Challenge of a Fixer-Upper into an Opportunity
One thing you could do to help you break into homeownership is consider purchasing a fixer-upper. That's a home that may be a bit less appealing and as a result has lingered on the market longer than normal. According to a recent article from U.S. News:
"The current state of the housing market may have you expanding your options to try to find a home that you can afford. A fixer-upper that needs some updating and a little love can feel like a welcome alternative to move-in ready houses that go off the market before you can even take a tour."
By opting for a home that requires some work, you may see two big benefits. For starters, you may find it's easier to find a home because you're not looking for that perfect option. Plus, it may also help you enter the housing market at a lower price point. This strategy provides a more affordable way to become a homeowner while also offering the potential for future profits.
Yes, the home may need a little elbow grease, but investing time and effort into gradually enhancing your house not only makes it a home but also increases its future market value. So, while you enjoy the satisfaction of turning a house into a home, you're also building equity that can be unlocked when it's time to sell.
Renting Out a Portion of Your Home To Make It More Affordable
Another savvy strategy is to purchase a home with the upfront intention of renting out a portion of it. According to a recent press release from Zillow, renting out a part of their home is already very important for most young homebuyers (see graph below):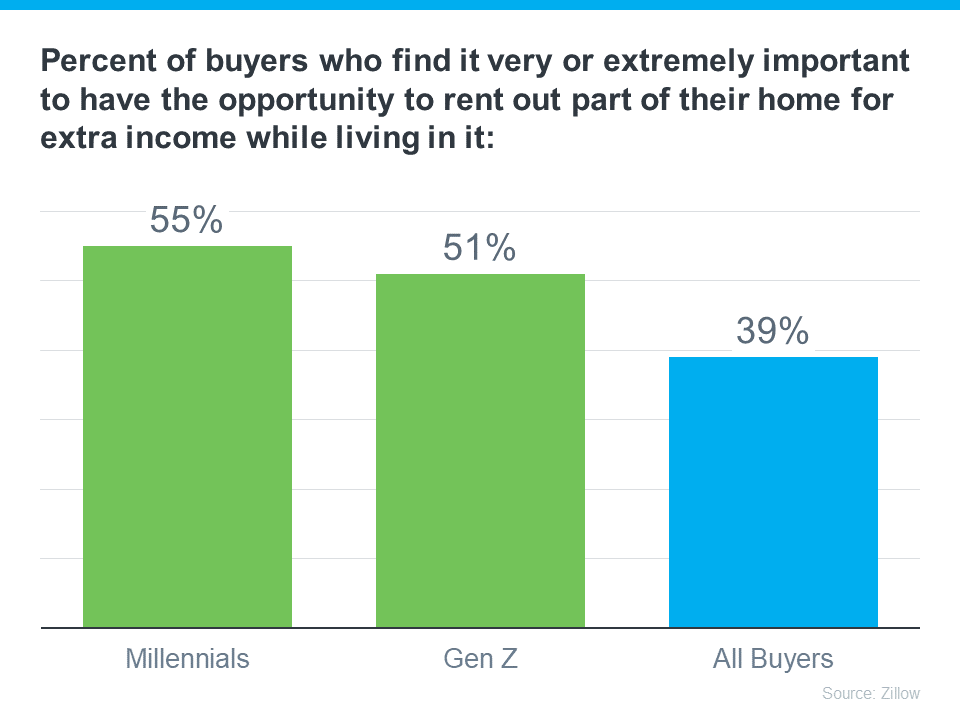 This approach serves a strong purpose. As Manny Garcia, Senior Population Scientist at Zillow, says:
"For those first-time buyers navigating the 'side hustle culture,' where a regular 9-to-5 might not quite cut it for homeownership dreams, rental income can step in to help . . ."
Basically, it can help you afford your monthly mortgage payments. So if you're open to it, renting out a portion of your home not only helps with affordability, but it also positions you as an investor and turns your home into a source of income.
Bottom Line
In the face of today's affordability challenges, both of these strategies offer more attainable paths to homeownership, especially for younger buyers. If you want to discuss these options and see how they might play out for you in your local market, connect with a trusted real estate agent.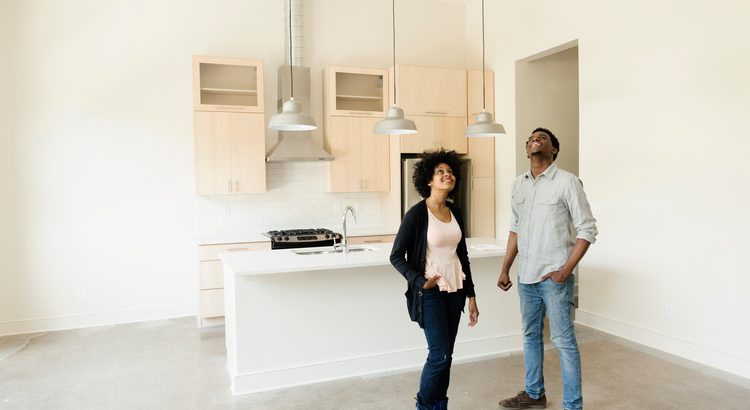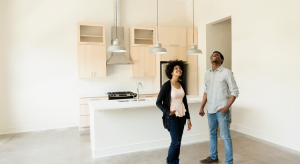 If you're thinking about selling your house, you may have heard the supply of homes for sale is still low, and that means your house should stand out to buyers who are craving more options. But you may also be wondering, once you sell, how does the current supply impact your own move? And, will you be able to find a home you want to buy with inventory this low?
One thing that can help you find your next home is exploring all your options, including both homes that have been lived in before as well as newly built ones. Let's look at the benefits of each one.
The Pros of Newly Built Homes
First, let's look at the advantages of purchasing a newly constructed home. With a brand-new home, you'll be able to:
Create your perfect home. If you build a home from the ground up, you'll have the option to select the custom features you want, including appliances, finishes, landscaping, layout, and more.
Cash-in on energy efficiency. When building a home, you can choose energy-efficient options to help lower your utility costs and reduce your carbon footprint.
Minimize the need for repairs. Many builders offer a warranty, so you'll have peace of mind on unlikely repairs. Plus, you won't have as many little projects to tackle.
Have brand new everything. Another perk of a new home is that nothing in the house is used. It's all brand new and uniquely yours from day one.
The Pros of Existing Homes
Now, let's compare that to the perks that come with buying an existing home. With a pre-existing home, you can:
Explore a wider variety of home styles and floorplans. With decades of homes to choose from, you'll have a broader range of floorplans and designs available.
Join an established neighborhood. Existing homes give you the option to get to know the neighborhood, community, or traffic patterns before you commit.
Enjoy mature trees and landscaping. Established neighborhoods also have more developed landscaping and trees, which can give you additional privacy and curb appeal.
Appreciate that lived-in charm. The character of older homes is hard to reproduce. If you value timeless craftsmanship or design elements, you may prefer an existing home.
The choice is yours. When you start your search for the perfect home, remember that you can go either route – you just need to decide which features and benefits are most important to you. As an article from The Mortgage Reports says:
"When building, you gain more freedom to tailor the design, materials, and features, but it demands more time and involvement. Conversely, buying an established home offers immediate occupancy . . . yet may require compromises. Your choice should align with your budget, timeline, customization preferences, and the local real estate landscape."
Either way, working with a local real estate agent throughout the process is mission-critical to your success. They'll help you explore all of your options based on what matters most to you in your next home. Together, you can find the home that's right for you.
Bottom Line
If you have questions about the options in your area, connect with a local real estate agent to discuss what's available and what's right for you. That way you'll be ready to make your next move with confidence.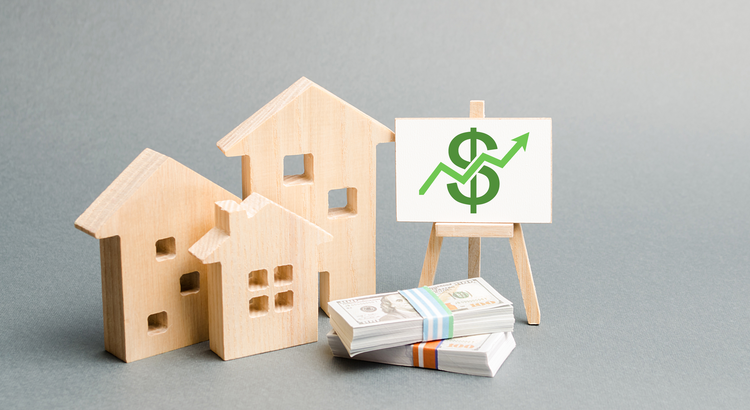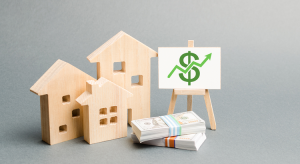 Even with so much data showing home prices are actually rising in most of the country, there are still a lot of people who worry there will be another price crash in the immediate future. In fact, a recent survey from Fannie Mae shows that 23% of consumers think prices will fall over the next 12 months. That's nearly one in four people who are dealing with that fear – maybe you're one of them.
To help ease that concern, here's what the experts say will happen with home prices not just next year, but over the next five years.
Experts Project Ongoing Appreciation
While seeing a small handful of expert opinions may not be enough to change your mind, hopefully, a larger group of experts will reassure you. Here's that larger group.
The Home Price Expectation Survey (HPES) from Pulsenomics is a great resource to show what experts forecast for home prices over a five-year period. It includes projections from over 100 economists, investment strategists, and housing market analysts. And the results from the latest quarterly release show home prices are expected to go up every year through 2027 (see graph below):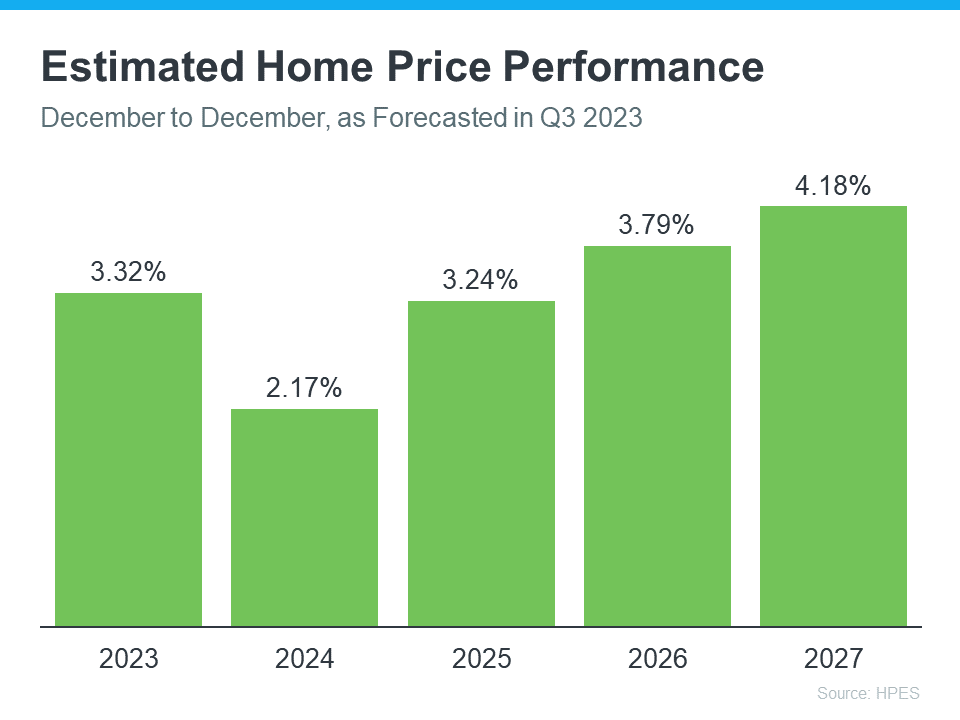 And while the projected increase in 2024 isn't as large as 2023, remember home price appreciation is cumulative. In other words, if these experts are correct after your home's value rises by 3.32% this year, it should go up by another 2.17% next year.
If you're worried home prices are going to fall, here's the big takeaway. Even though prices vary by local area, experts project they'll continue to rise across the country for years to come at a pace that's more normal for the market.
What Does This Mean for You?
If you're not convinced yet, maybe these numbers will get your attention. They show how a typical home's value could change over the next few years using the expert projections from the HPES. Check out the graph below: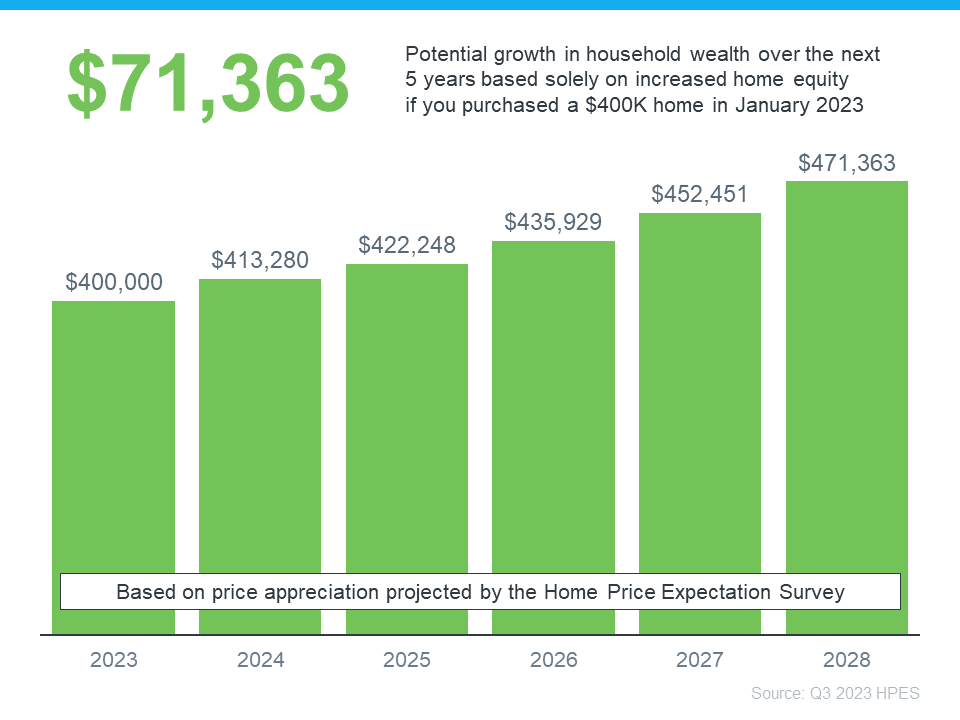 In this example, let's say you bought a $400,000 home at the beginning of this year. If you factor in the forecast from the HPES, you could potentially accumulate more than $71,000 in household wealth over the next five years.
Bottom Line
If you're someone who's worried home prices are going to fall, rest assured a lot of experts say it's just the opposite – nationally, home prices will continue to climb not just next year, but for years to come. If you have any questions or concerns about what's next for home prices in your local area, connect with a real estate agent.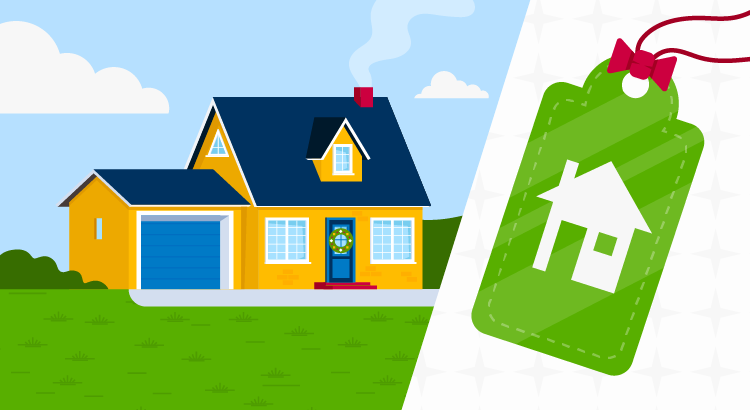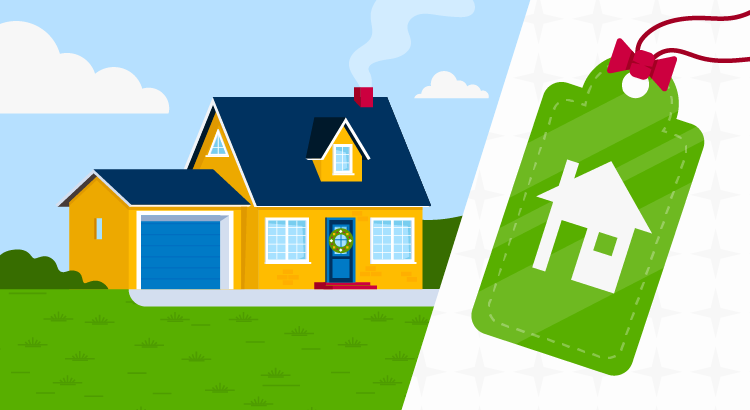 Some Highlights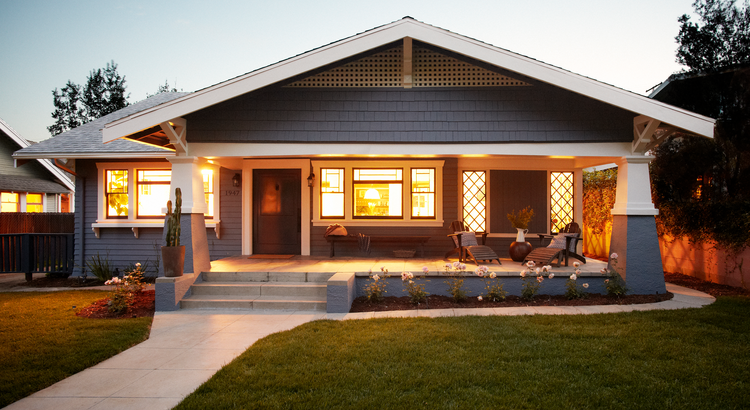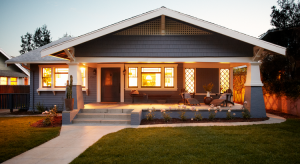 Everyone has their own idea of the American Dream, and it's different for each person. But, in a recent survey by Bankrate, people were asked about the achievements they believe represent the American Dream the most. The answers show that owning a home still claims the #1 spot for many Americans today (see graph below):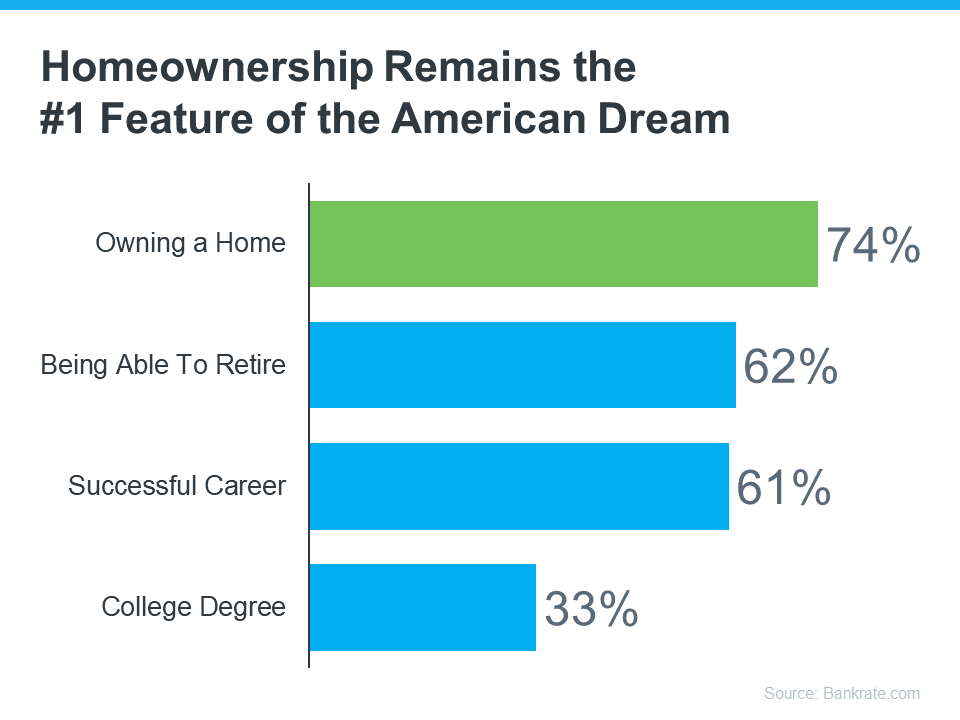 In fact, according to the graph, owning a home is more important to people than retiring, having a successful career, or even getting a college degree. But is the dream of homeownership still alive for younger generations?
A recent survey by 1000watt dives into how the two generations many people believed would be the renter generations (Gen Z and millennials) feel about homeownership. Specifically, it asks if they want to buy a home in the future. The resounding answer is yes (see graph below):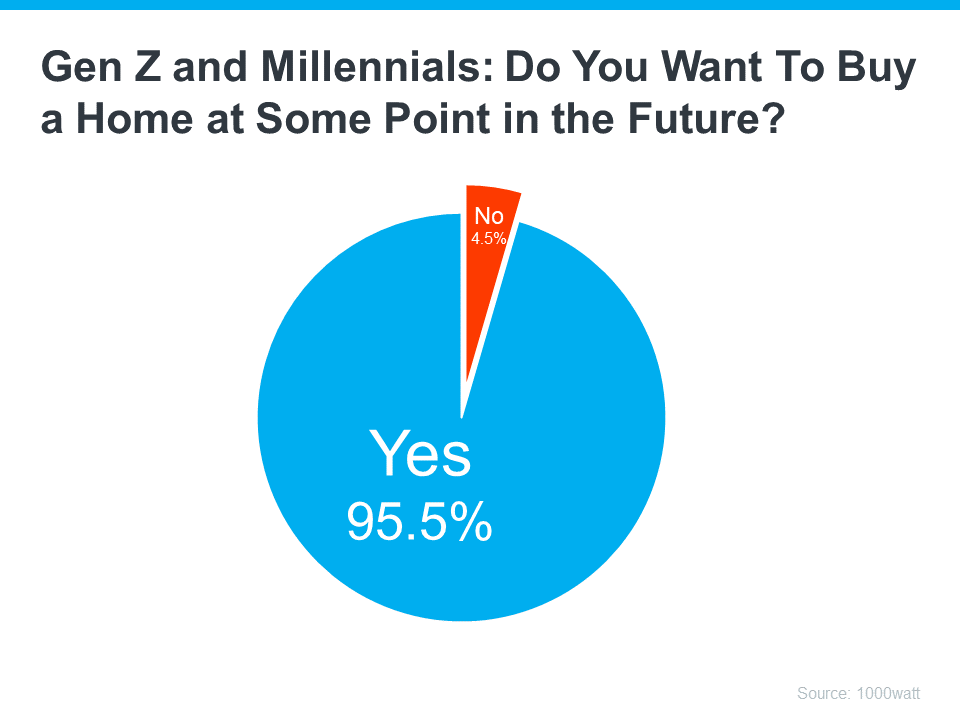 While there are plenty of reasons why someone might prefer homeownership to renting, the same 1000watt survey shows, that for 63% of Gen Z and millennials, it's that your place doesn't feel like "home" unless you own it – maybe you feel the same way.
That emotional draw is further emphasized when you look at the reasons why Gen Z and millennials want to become homeowners. For all the financial benefits homeownership provides, in most cases it's about the lifestyle or emotional benefits (see graph below):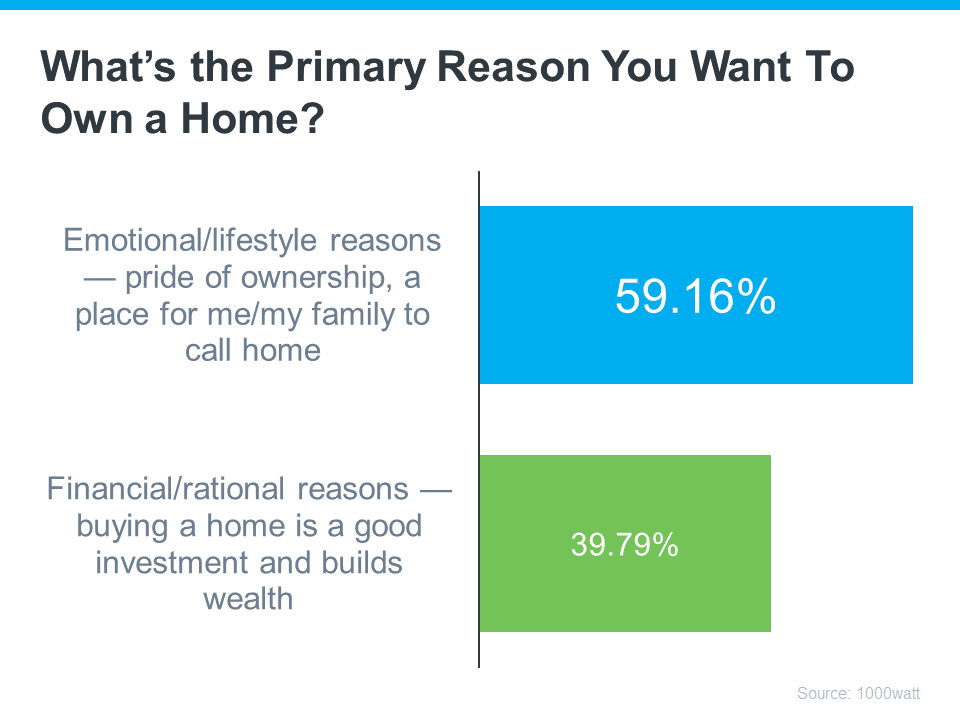 What Does This Mean for You?
If you're a part of Gen Z or are a millennial and you're ready, willing, and able to buy a home, you'll want a great real estate agent by your side. Their experience and expertise in the local housing market will help you overcome today's high mortgage rates, low inventory, and rising home prices to find your first home and turn your dream into a reality.
Working with a local real estate agent to find your dream home is the key to unlocking the American Dream.
Bottom Line
Buying a home is a big, important decision that represents the heart of the American Dream. If you want to accomplish your goal, begin by talking to a local real estate expert to start the process today.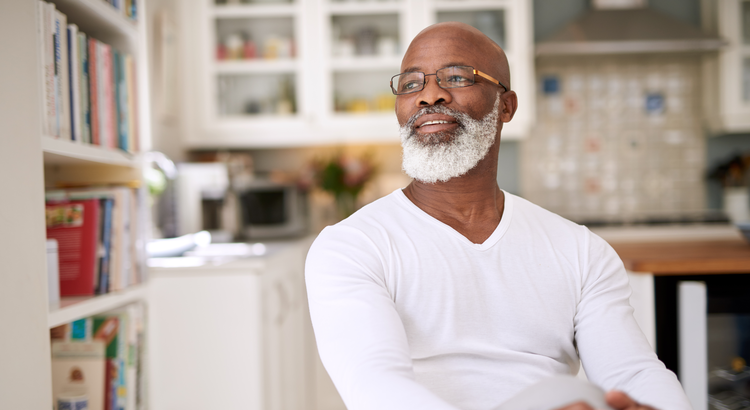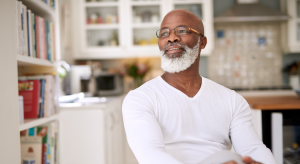 If you're worried about a coming recession, you're not alone. Over the past couple of years, there's been a lot of recession talk. And many people worry, if we do have one, it would cause the unemployment rate to skyrocket. Some even fear that a spike in unemployment would lead to a rash of foreclosures similar to what happened 15 years ago.
However, the latest Economic Forecasting Survey from the Wall Street Journal (WSJ) reveals that, for the first time in over a year, less than half (48%) of economists believe a recession will actually occur within the next year:
"Economists are turning optimistic on the U.S. economy . . . economists lowered the probability of a recession within the next year, from 54% on average in July to a more optimistic 48%. That is the first time they have put the probability below 50% since the middle of last year."
If over half of the experts no longer expect a recession within the next year, you might naturally think those same experts also don't expect the unemployment rate to jump way up – and you'd be right. The graph below uses data from that same WSJ survey to show exactly what the economists project for the unemployment rate over the next three years (see graph below):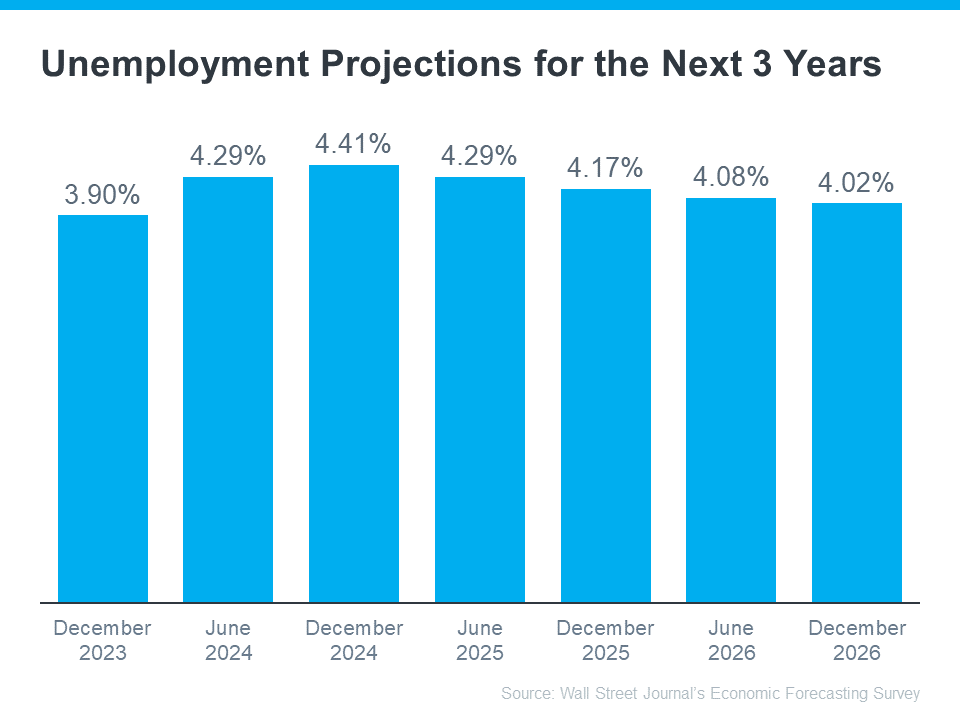 If those expert projections are correct, more people will lose their jobs in the upcoming year. And job losses of any kind are devastating for those people and their loved ones.
However, the question here is: will there be enough job losses to cause a wave of foreclosures that will crash the housing market? Based on historical context from Macrotrends and the Bureau of Labor Statistics (BLS), the answer is no. That's because the unemployment rate is currently near all-time lows (see graph below):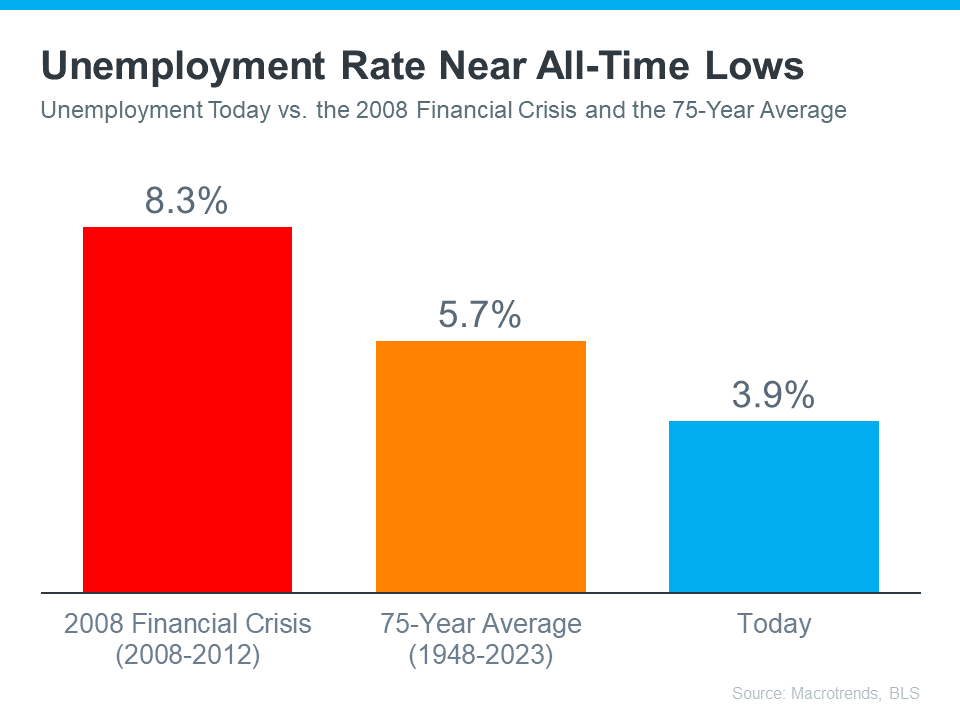 As the orange bar in the graph shows, the average unemployment rate dating back to 1948 is 5.7%. The red bar shows, the last time the housing market crashed, in the immediate aftermath of the 2008 financial crisis, the average unemployment rate was up to 8.3%. Both of those bars are much higher than the unemployment rate today (shown in the blue bar).
Moving forward, projections show the unemployment rate is likely to stay beneath the 75-year average. And that means we won't see a wave of foreclosures that would severely impact the housing market.
Bottom Line
Most economists no longer expect a recession to occur in the next 12 months. That's why they also don't expect a dramatic rise in the unemployment rate that would lead to a rash of foreclosures and another housing market crash. If you have questions about unemployment and its impact on the housing market, connect with a real estate professional.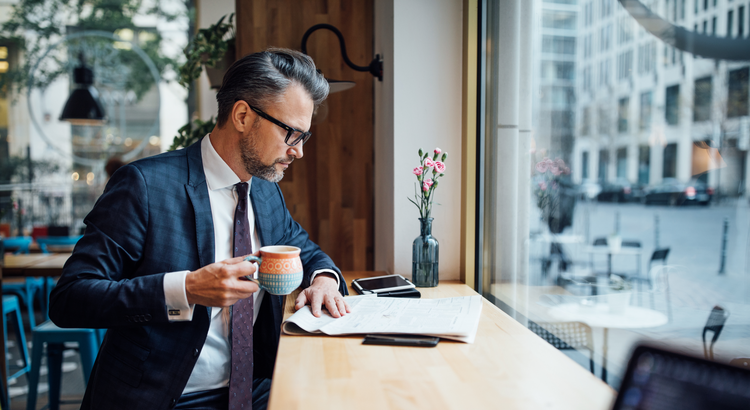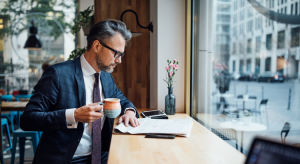 If you're thinking about buying a home, you may find yourself interested in the latest real estate headlines so you can have a pulse on all of the things that could impact your decision. If that's the case, you've probably heard mention of investors, and wondered how they're impacting the housing market right now. That could leave you asking yourself questions like:
How many homes do investors own?
Are institutional investors, like large Wall Street Firms, really buying up so many homes that the average person can't find one?
To answer those questions, here's the real story of what's happening based on the data.
Let's start with establishing how many single-family homes (SFHs) there are and what portion of those are rentals owned by investors. According to SFR Investor, which studies the single-family rental market in the United States, there are eighty-two million single-family homes in this country. But how many of them are actually rentals?
According to data shared in a recent post, sixty-eight million (82.93%) of those homes are owner-occupied – meaning the person who owns the home lives in it. If you subtract that sixty-eight million from the total number of single-family homes (82 million), that leaves just about fourteen million homes left that are single-family rentals (SFRs).
Do institutional investors own all of those remaining fourteen million homes? Not even close. Let's take it one step further. There are four categories of investors:
The mom & pop investor who owns between 1-9 SFRs
The regional investor who owns between 10-99 SFRs
Smaller national investor who owns between 100-999 SFRs
The institutional investor who owns over 1,000 SFRs
These categories show that not all investors are large institutional investors. To help convey that even more clearly, here are the percentages of rental homes owned by each type of investor (see chart below):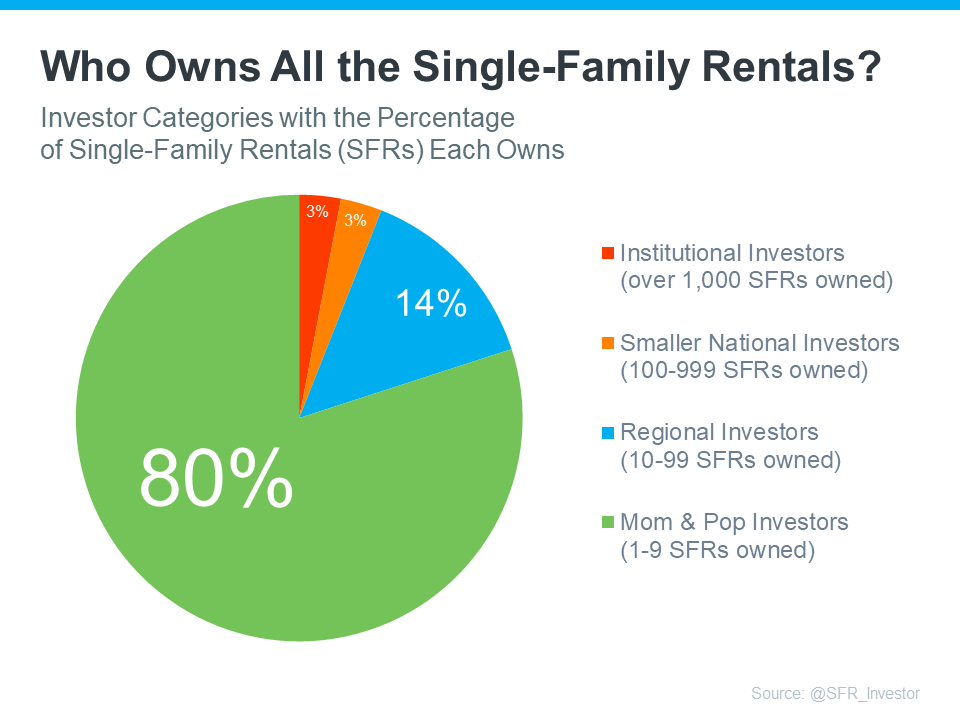 As you can see in the chart, despite what the news and social media would have you believe, the green shows the vast majority are not owned by large institutional investors. Instead, most are owned by small mom & pop investors, like your friends and neighbors.
What's actually happening is, that there are people out there, just like you, who believe in homeownership, and they view buying a home (or a second home) as an investment. Maybe they saw an opportunity to buy a second home over the last few years to use it as a rental and generate additional income. Or maybe they just decided to keep their first house rather than sell it when they moved up.
So, don't believe everything you read or hear about institutional investors. They aren't buying up all the homes and making it impossible for the average person to buy. That's just not what the numbers show. Institutional investors are actually the smallest piece of the pie chart.
Bottom Line
While it's true that institutional investors are a player in the single-family rental marketplace, they're not buying up all of the houses on the market. If you have other questions about things you're hearing about the housing market, connect with a trusted real estate professional so you have an expert to give you the context you need.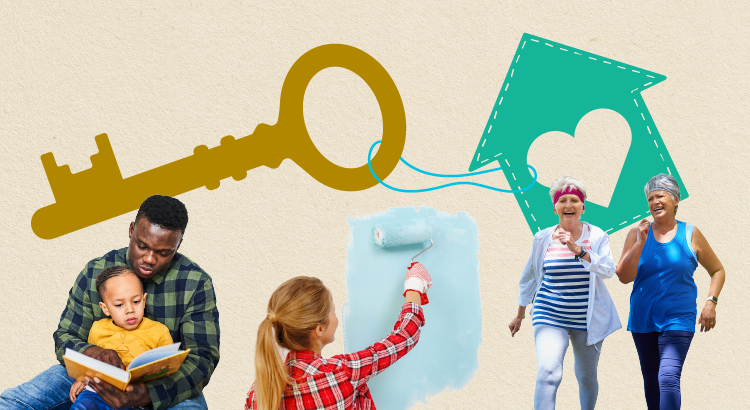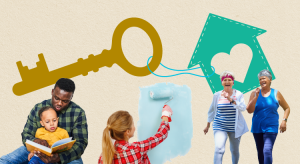 Some Highlights
Here are three reasons why homeowners feel thankful for their homes. First, it's a safe place that can give you a greater sense of comfort, safety, and security.
Second, it gives you freedom of expression. From the color of the paint to the art on the walls, you can express your style and your personality.
Third, it provides a sense of community. Owning your home helps you build lasting friendships with neighbors and connects you to your community. If you're thinking of buying a home and want to hear more about the potential benefits, talk with a local real estate agent.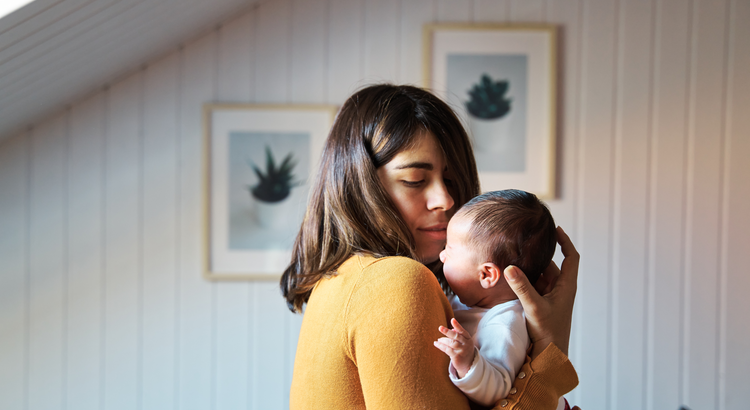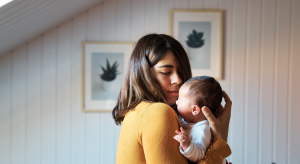 Countless people have set out on the exciting journey of homeownership. Ask around and you'll find the vast majority are thankful they took the leap and bought a home. But why? It's because of the many emotional and lifestyle benefits that come with being a homeowner.
So, if you're trying to decide if you want to rent or buy a home, here are just a few of the many benefits you could look forward to if you buy.
It's a Safe Haven
Owning a home goes beyond just having a roof over your head. It provides a sense of security and safety. In fact, in a survey from Fannie Mae, respondents say "having a sense of privacy and security" is one of the top reasons homeownership is preferred to renting. And in a different Fannie Mae survey, "living in a place where you and your family feels safe" is another one of the top benefits of homeownership.
Your home is a place where you can truly relax and unwind. Knowing that you have a sanctuary to return to at the end of the day is a great source of comfort.
It's a Canvas for Self-Expression
For many homeowners, their home is a reflection of who they are. The National Association of Realtors (NAR), says:
"The home is yours. You can decorate any way you want and choose the types of upgrades and new amenities that appeal to your lifestyle."
From the color of the front door to the art hanging on the walls, every detail contributes to a unique expression of personal style. Put simply, owning a home gives you the freedom to make changes and improvements that resonate with your personality.
It Helps You Feel More Connected to the Community
Stability is another cornerstone of homeownership. The longer you stay put, the more emotionally connected you are to your community. For example, if your neighborhood does cook-outs, block parties, or other events, you'll feel more engaged and probably build meaningful relationships with those around you. As NAR states:
"Remaining in one neighborhood for several years allows you and your family time to build long-lasting relationships within the community."
The sense of community where you can make life-long friends helps give you more stability and predictability than you'd have if you move each time a rental lease renews.
Its Where Lifelong Memories Are Made
Not to mention, your home is where you'll make many memories. It's a backdrop for the stories of your life. Celebrating milestones, hosting gatherings, and building a treasure trove of special moments within the walls of your home is a heartwarming experience to be thankful for.
Bottom Line
As you start thinking about buying a home, remember why so many people are glad they did. Homeownership isn't just a financial decision. It's about having a stable place where you can make lasting memories. If you're thinking of buying a home and want advice, talk with a trusted real estate agent.