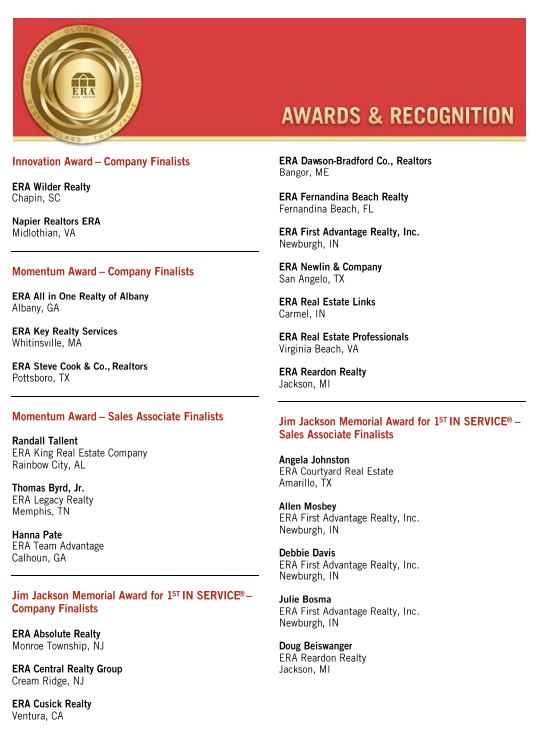 The finalists  for ERA Real Estate's national customer service award were announced yesterday, and ERA Central Realty Group was selected as a finalist for the ERA Jim Jackson Memorial Award for 1ST IN SERVICE®!
This nomination is meaningful for us and our team of agents – it recognizes our commitment to delivering on our promise of putting the success and happiness of our clients first each and every day.
In memory of the late Co-founder and President of ERA Real Estate, Jim Jackson and his tradition of service, the 1ST IN SERVICE Award is presented annually to ERA companies that distinguish themselves with superior customer service, productivity and is a direct reflection of input from clients and our Customer Satisfaction Surveys sent out after each residential closing.
So thank you – we're receiving this recognition because of you, our clients, friends and neighbors.   We're thrilled to have your feedback on our service recognized on a national level.  We love working with you to help you achieve your real estate goals and build a stronger community.